For all your copywriting, translating
and content creation needs
A content agency that's ahead of the game
Text Rum, as part of Wordapp, is a team of energetic and focused individuals from all across the globe who have a fire in their soul for two things – languages and the Internet. And the best part? You won't find content agency fees more competitive than ours anywhere!
Trust That Your Needs Will Be Met With Multilingual Professionals
Our content strategy is simple but potent- choose the best of the best and provide them with the tools they need to assist our clients in the most effective way possible. Text Rum is the only content agency in London that sources employees from diverse backgrounds that are multilingual and multicultural.
Our content agency in Manchester, Oxford and Liverpool have copywriters that are skilled in writing content for the web and always with SEO at the forefront of their minds. It doesn't matter if marketing is the subject matter or keywords for meta titles and descriptions, our content agency has got you covered. Call us now for a free quote!
Meta Titles and Descriptions?
Text Rum is the content agency in London to call!
Old metas in a new market? We are here to provide titles and descriptions that will have any visitor wanting to click and contact. Whoever your target market is, and whatever your target language is, we will differentiate between whether a translation or copy-writing service is needed and make sure it is technically on point for the Search Engine Results Page (SERP). Depending on what's needed, you will have a translator, copywriter and proofreader at your disposal.
Copywriting, Translation and Content Creation
Text Rum provides an extensive variety of resources dedicated to our client's needs.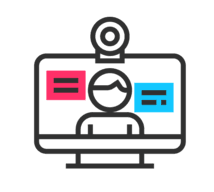 A Content Agency In London That Suits Every Budget
We know that in an ever-changing world, companies have to stay relevant, especially on the internet. This means constant updating of your website or creating new content when needed. This also means that money needs to be distributed wisely and in a way that has the greatest impact on your company and its sale.
This is where we come in. Our sales team is available to chat and work with you so that we produce the best package to meet all your budgetary needs. Our content agency fees are competitive and very affordable.
Our content translation services are made available to you with over 31 different languages to choose from. Text Rum only makes use of translators and proofreaders that are native to the language they speak. This means you will always be getting the real deal at the best price. Our content agency in London offers website translation, interpretation services, brochure and document translation, and most important when you are trying to reach customers in the digital market, SEO translation. We are eagerly awaiting, so don't delay and contact us today!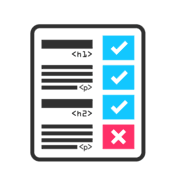 Keyword Analysis and Copywriting services
Our experts in copywriting services will ensure that whatever your company is selling, it is worth buying. Whether it's a product or you are hoping to appeal to more callers, we have a range of professionals that are dedicated to helping your business expand in this digital age. We also offer concise keyword analysis, to target your market. Not only do we use keywords that rank high on SERP, but we are determined to find those low competition ones that will make your website really stand out.
What Do Our Customers Think?
"Text Rum rocks! I contacted them regarding highly confidential Standard Operating Procedures that needed to be translated, as well as other vital employee documents. Not only were they extremely professional, but their turnaround time was also well within the timeframe I gave them. I would highly recommend them."
"Starting a business in this high-tech world, where your digital footprint can make or break, can be intimidating. Text Rum contacted me after I requested a free quote, and they walked me through the process step-by-step, which was reassuring. Their package also suited my budget as a new business owner."
"I had a website for my business, but I wasn't getting nearly the amount of site visits that I wanted. Thanks to Text Rum's professional and personalised copywriting service, I am confident that my website is the most optimal it can be."
Don't Hesitate to Contact us Now for a FREE Quote
We ensure that you get the best quote that is tailor-made to your budgetary requirements. We are so certain that we have the best value to offer, that should you find a better price for exactly the same services offered, we will beat even that! How do we do it? By carefully curating different packages to suit clients that are just starting out as business owners, to those who have been doing it for decades.
This is why it is so important that we communicate constantly about what you need, how you need it and when. If you request a quote, depending on the service you need (website translation etc.), it will be ready for you within 48 hours, guaranteed.
FAQ - We've answered your most pressing questions!
Not only do we deliver, but we go above and beyond to make sure you are satisfied. Our project managers and sales team are there with you every step of the way, so we can represent YOUR company the way YOU want us.
Our sales team will be in touch and take you through all the packages we have available. We have varied and diverse options available, so we are confident in saying that there is something to suit every budget – big or small.
Our customer care team is available 24/7, either by email, live chat or a good old fashioned telephone call. We understand your business is like your baby, and so we are determined to treat it with the utmost care and attention.
Let Our Experience Do The Talking
Our content agency in London has a committed team that is fully qualified and certified. Not only are we experienced, but we keep up to date with the latest translation tools and technology, as well as the latest writing trends. We also make sure we are at the forefront of digital content creation, and it is necessary for everyone to attend the latest courses to keep their wits sharp. Every member is an expert in their given field, and we don't quit because we are too legit!
Not only are we great at what we do, but we love it too. There is no greater satisfaction than seeing a customer's face light up when we have fulfilled their needs. From copywriting and content creation to website translation of languages across the globe, we are here to assist you to get your business to reach its fullest potential. Our content agency in London has one of the fastest turnaround times out there, and we don't stop unless you are 100% satisfied.
Still not convinced we are the company for you? Request a quote, agree to our terms and conditions, and we will give you a free trial to see if what we have is what you want. That's right, even after you are blown away by our prices and services, you have another chance to try us out for real. This is the time to make your business the best it could possibly be, and we are here to guide you every step of the way.